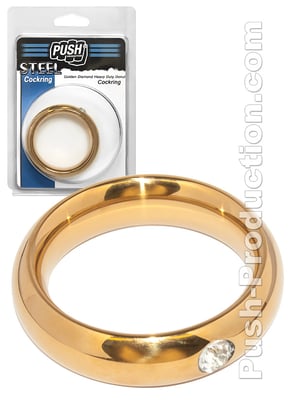 Golden high quality Stainless Steel Cockring with rhinestone - These super heavy duty cock rings are precision made in stainless steel and polished to a flawless finish. Weighty and inflexible, they are perfect for advanced play.

Thickness: ca. 8 mm
Width: ca. 15 mm
Material: High Polish Stainless Steel
Color: Gold-Metallic
Weight: ca. 90 - 140

Which size will fit?
To determine the right size, you measure the penis diameter with a ruler or the penis circumference.

To measure the circumference just wrap a ribbon around the erected penis, mark the intercept and measure the length on the ribbon.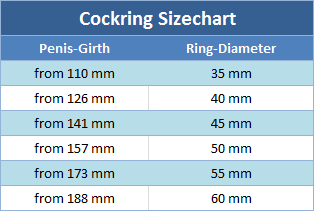 A cock ring should always be smaller than the penis diameter. For example, if your penis has a circumference of 150mm/a diameter of 48mm then choose a ring with 45mm.
Push Steel - Golden Diamond Heavy Duty Donut Cockring
by Steel Toys
Where to buy: