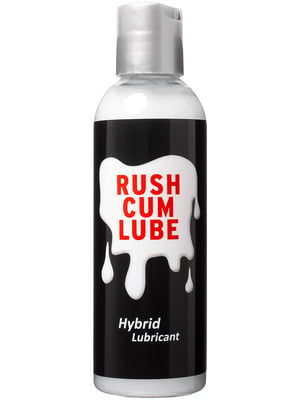 Content: 100 ml (3,4 oz)

A lot of sperm - anytime, everywhere! Rush Cum Lube is a premium silicone and water based lubricant. This lube does not just look like sperm, but also has the same consistency. Filled in a handy bottle which fits in any pocket.

Whether you are looking for a lot of ejaculate for porn, playing around alone or with your partner or celebrate a nice kinky sex orgy - with Rush Cum Lube everything becomes a sparkling pleasure.
unique formula
silicone- and waterbased lube
free from oil and grease
hypoallergenic
without preservatives
simple, clean dosage
sperm-like consistency
nice sperm look
suitable for all sextoys
compatible with all condoms
long lasting lubrication