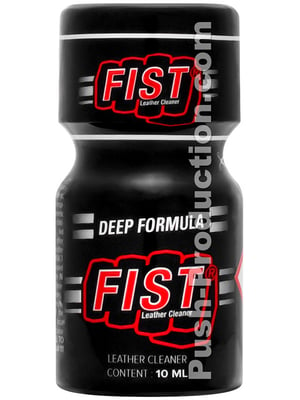 Content: 10 ml
Isopentyl Nitrite - CAS 110-46-3

The new formula of the Fist Strong Poppers has an incredibly pure isopentyl nitrite made to open you up for fisting and BDSM sessions with your slave/master. Prepare for maximum penetration with this ultra strong poppers and its instant effect as soon as you open the bottle.

Fist Strong is one of our best-selling bottle, beloeved for its ultra strong effect and no side effects like headaches. Your BDSM session will only get better with some Fist Strong to relax and excite you at the same time! The Power Pellet keeps the aroma inside fresh and potent as it absorbs water molecules and prevents it from losing its potency for a longer time.

Opening up the bottle in your bedroom and let its aroma evaporate to quickly become a relaxing effect for your body to make you forget your inhibitions and open you up for more intense sensations using big toys and fisting!