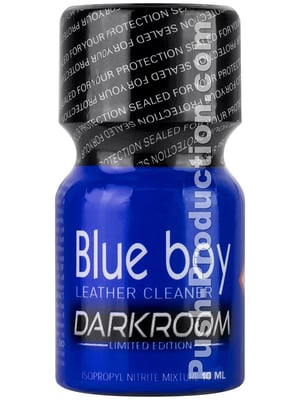 Content: 10 ml
Isopropyl Nitrite - CAS 541-42-4
Isopropanol - CAS 67-63-0

Welcome to the newest poppers of the Blue Boy family, sold exclusively in our Poppers-Shop!

After being sold out due to its own success, the Blue Boy Darkroom poppers is finally back in the original small bottle, very practical when you're out and about and need the best with you!

With its incredible isopropyl nitrite formula, get ready for really strong effects, more lust, desire and sexual appetite than before. Open up the bottle and let its scent fill the room for immediate relaxing sensations, making you ready to take on bigger toys and your big friend!

Keep your bottle of poppers fresh and strong by storing it in a dark, cool and dry place like your bedside table or the fridge.