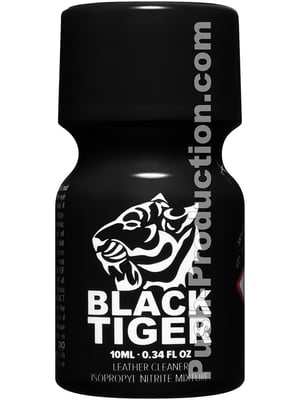 Content: 10 ml
Isopropyl Nitrite - CAS 541-42-4
Isopropanol - CAS 67-63-0
Get ready to unleash the beast in the bedroom with the Black Tiger poppers, now available in the small pocket bottle to enjoy poppers on the go!
With its super strong isopropyl formula, you will feel as strong as a wild beast and you will get maximum arousal for instant sexual gratification.
Made with the strongest, freshest and purest chemicals, its potent recipe is famous for pushing you towards the heights of nirvana, whether you're popperbating on your own or during a session with your partner.
Try the Black Tiger poppers, discover your animalistic side and unleash the wild beast in the bedroom or at the club.
Product details:
✓ Brand-new poppers
✓ Unleash the beast!
✓ Fresh, strong Isopropyl formula
✓ Practical small bottle for your pocket
✓ Maximum arousal
✓ Instant sexuel gratification
✓ Incredible sensations