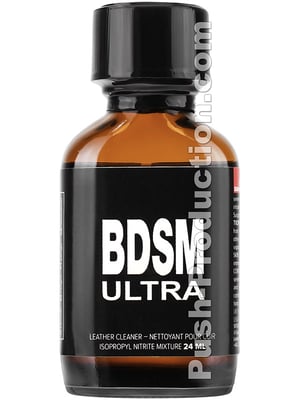 Content: 24 ml
Isopropyl nitrite - CAS 541-42-4

The BDSM Ultra is finally available in a big glass bottle! The square shape does not roll around in your bed and has a practical cap, while containing twice as much lustful aroma for a small price.

If you're into hot sex games without taboos or inhibitions, this is the right poppers for you.

If you want extreme, powerful and extravagant sexual adventures, trust BDSM Ultra to bring you the excitement you need and relax you for what is about to come.