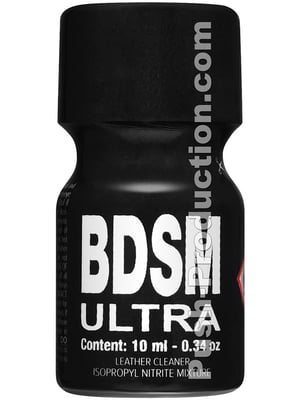 Content: 10 ml
Isopropyl Nitrite - CAS 541-42-4

You want to have hot sex games without taboos and inhibitions?
You want to be taken really hard from several guys at the same time?
Then try out our latest creation BDSM Ultra for extreme, extravagant sexual experiences.

The new, ultra-powerful ingredient in this Poppers helps you to live out your fantasies. BDSM Ultra makes you absolutely horny. The smell is very pleasant and the effect is so strong that you'll be thrilled.